Introducing Albion's Forge!
My Etsy store is now open: Albion's Forge.  I am selling ThinkMats, pieces of rubber chainmail you can fiddle with, stretch, jingle, scrunch, rattle, and ponder.  If you're a natural fidget, this might be for you.  If you're surrounded by natural fidgets, having these around might keep them away from stuff you don't want touched, like protective camouflage.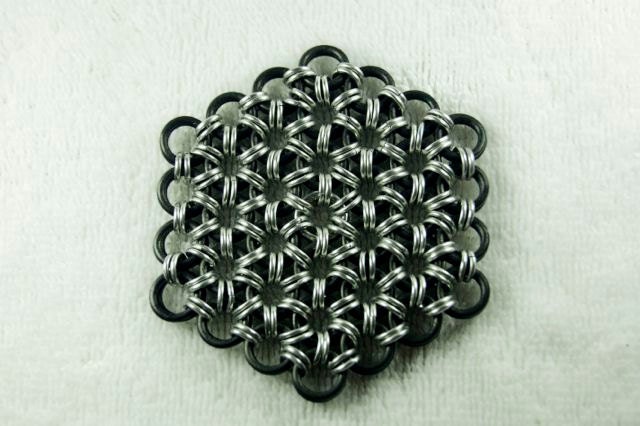 I have ThinkMat pieces in black and orange listed, the purple will go up shortly, with red, green, and blue coming soon.  You can get the original  ThinkMat hexagon, a strip, or a keychain.  You can also ask for a custom piece, like a blue ThinkMat or a green keychain, and I'll do my best to oblige.
They are made with EPDM rubber rings and aluminium rings (so no chewing on them), these are definitely NOT for children.  This is an adult's toy.
I'll put updates on the store Twitter feed when I post new pieces.
(This is my 1700th blog post and I'm glad that number ended up as my shop announcement.)